Voices that come from our Chest
• custom design jewelry • custom design wedding bands • custom jewelry near me • custom jewelry pieces • custom jewelry shop • custom made jewelry • order custom jewelry
Some people put on the shelves what they choose for you and you go and buy it. Some companies have purchasing people so that they can understand what the customer wants and put these t-shirts, jewelries to the shelf to make you buy. Some companies have their own designers, they create the items on their own taste and people who might have a similar taste go and buy it. But think about a gold ring which might stay with you your whole life and maybe you will leave it to your daughter or niece. Why such precious items have to...
---
does evil eye jewelry work this is one of the most asked questions to me while talking to new friends at the store. Briefly, meaning behind evil eye jewelry, mal de ojo bracelet meaning is to protect yourself from other people's bad energy.  I don't believe a piece of stone or glass might carry superpower to protect us from other people. My belief is that: I carry evil eye jewelry because I believe some people have good energy some people have bad energy. I am a very open person to the energy surrounding me. I know if there a bad energy around...
---
• entreprenuership • job title • marketing • organization chart • sales • woman entreprenuer
My career started in corporate life. I always had roles in marketing departments starting with a marketing specialist to the marketing director. What I've learned from my experience is that if you want to be successful in the marketing department of a company you should be; hardworking --> most of the time you need to run and work on marketing campaigns which include many to do's to follow. You have to be hard working maybe that's the majority of the marketing departments are consists of women. good at numbers --> you make a campaign and you need to see and evaluate...
---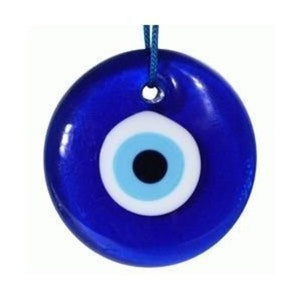 The evil eye jewelry is a curse or legend believed to be cast by a malevolent glare, usually given to a person when they are unaware. Many cultures believe that receiving the evil eye will cause misfortune or injury. Talismans created to protect against the evil eye are also frequently called "evil eyes".You can find many different ways of saying the evil eye which carries basically the same meaning: egyptian evil eye jewelry, evil eye jewelry istanbul, evil eye jewelry israel, mal de ojo jewelry, turkish evil eye jewelry online, greek evil eye jewelry.     Evil Eye belief ( also...
---
• creativehappylife • elegantjewelry • girlboss • handcrafted • handmadeisbetter • handmadewithlove • inspiremyinstagram • jewelleryblogger • jewelryart • jewelryblogger • makersgonnamake • ourmakerlife • shopsmall • smallbusiness • styleoftheday • supportthemakers • uniquejewelry • womanentreprenuer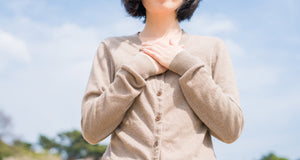 In a world of mass production, we use our hands filled with our love and passion in this work. We believe the uniqueness of every soul and all of us deserve to reflect these unique souls. Best way to show this difference is the accessories you use. By adding jewelry you make it your own personal style. Jewelry differentiates us – just as does our other accessories. We are so eager to be your partner on this reflection process. Every jewelry you buy from Basil & Co is a product of a mother who can make her designs after she makes her baby sleep...